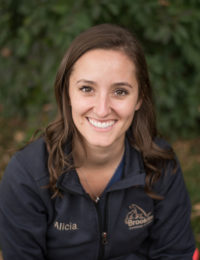 Alicia joined the team at Brooklin Veterinary Hospital in the fall of 2013. She grew up in Whitby, ON, and has always loved animals, so working in a veterinary hospital was a natural choice. She graduated from Durham College in 2013 with a diploma in Protection, Security, and Investigation (PSI).
Alicia has 2 cats named Tucker and Bailie, and a Golden Retriever named Meeka. She also rides in eventing and Dressage with her off-track thoroughbred, Niftie.
When not at the clinic, you can find Alicia snowboarding and playing lacrosse in her spare time.